Welcome to Maple Bay Farm!
We are located in beautiful Maple Bay, just 15 minutes east of Duncan, BC where we've been farming since 1948.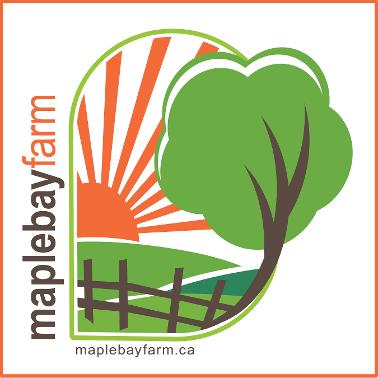 WINTER HOURS
Monday - Friday 7 am - 7 pm
Saturday - Sunday 8 am - 7 pm
We are often asked what GMO-FREE means and why it is important. If you or someone you know doesn't feel well after eating regular (non-GMO-FREE) eggs, try GMO-FREE to see if it makes a difference.
By clicking on the link below, you'll be able to learn why GMO-FREE might be the answer to your problem.
ANNOUNCEMENTS
November 16/18 - BEEF IS AVAILABLE NOW
Eggs
Our egg fridge is stocked with GMO-FREE (soy/corn-free), Free-Range chicken eggs for only $5/dz and duck eggs for only $7/dz.
NOTE: AS OF NOV. 1/18 DUCK EGGS WILL COST $7/Dozen
Want to pre-order eggs? No problem, text or call Jeannette at
250 715-7973.
PRODUCT AVAILABILITY or OUR PRICES pages for the latest information.

Our duck eggs are also available at the Community Farm Store located next to The Brick.
Maple Bay Farm is a small family operation begun by my grandmother, Margaret Whittaker back in 1948. She cleared the land in order to operate a dairy farm. We no longer are a dairy farm but do follow her lead by continuing to farm in a way that is natural and sustainable. We do not use any hormones or antibiotics in our operation or chemical sprays in our orchard. We are committed to ensuring that the best animal husbandry practices are followed and that all we produce is of the best quality. We encourage you to feel free to stop in to see for yourself.

CUSTOMER FEEDBACK

"Just to let you know, we are really enjoying the beef, especially the steak. It's hard not to eat them every night!" ~ Sue C.
Stop in for a visit or arrange a farm tour!
1100 Herd Rd, Duncan, BC V9L 5W9
Rob - 250.710.6025 or Jeannette - 250.715.7973 anytime